The Bank of China Support of the China International Import Expo
News
From November 5th to 10th, the 6th China International Import Expo was successfully held in Shanghai. As the sole strategic partner of the Expo, Bank of China, leveraging its global advantage and integrated characteristics, continued to provide comprehensive financial support, drawing from its experience in serving the previous five Expos. Once again, it offered high-level, high-quality financial services, fully ensuring the success of the Expo.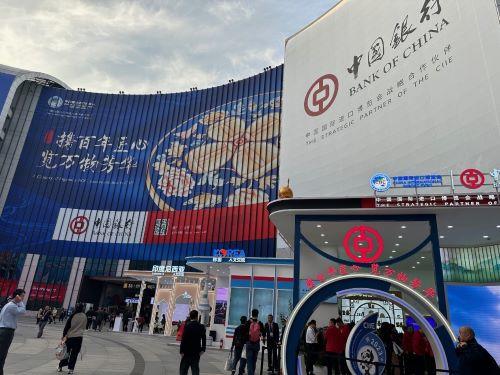 The New York branch, as the first Chinese financial institution established in the U.S., has always been committed to serving Sino-U.S. trade, acting as a bridge and bond for Chinese companies going global and American companies entering China. Since 2018, under the head office's, arrangement the New York branch actively responded to the Expo plans. From assisting the Import Expo Bureau in holding promotional meetings in the U.S. to actively engaging American companies the Bank of China facilitated and fostering connections between American and Chinese enterprises. Through Diligently implementing various aspects of the Expo, it ensured its orderly progression through multiple channels and methods.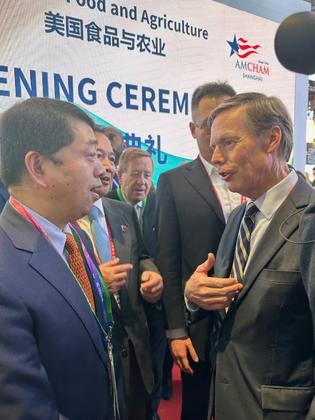 During this year's 6th Expo, the New York branch facilitated meetings between the head office leaders and major U.S. entities such as Cheniere Energy, the largest U.S. liquefied natural gas producer and exporter, Moderna, the global leader in mRNA pharmaceuticals, and engaged in in-depth exchanges with Ant Financial and multinational agricultural product trading and processing company, Louis Dreyfus. They also visited booths of American companies like Ford, Tesla, the U.S. Soybean Export Council, Tyson Foods, and others..
Hu Wei, the president of the New York branch, was invited to attend the opening ceremony of the U.S. Food and Agriculture Pavilion during the Expo. He had brief exchanges with U.S. Ambassador to China Nicholas Burns and Jason Hafemeister, Acting Deputy Under Secretary of the U.S. Department of Agriculture. President Hu Wei also met with the president of the American Chamber of Commerce in Shanghai and the president of the US-China Business Council as a representative of the China General Chamber of Commerce (CGCC) in the U.S.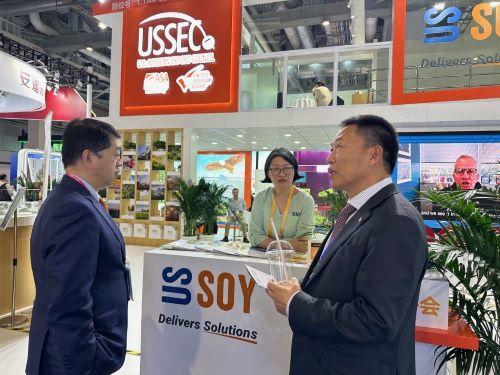 Additionally, the New York branch seized the opportunity to exchange ideas with the Shanghai Free Trade Zone branch, discussing better ways to strengthen domestic and overseas coordination. This collaboration aims to serve Fortune 500 clients in the U.S., participate in project financing in the Americas, and promote the issuance of Panda Bonds.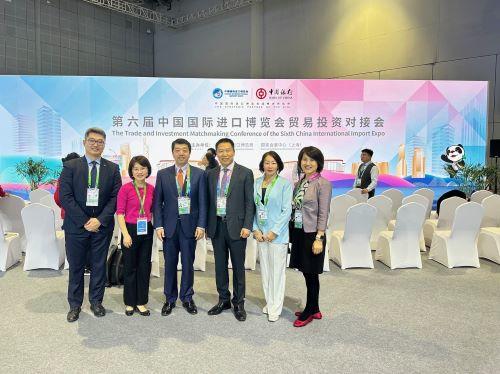 In the future, the Bank of China New York branch will further leverage its internationalization, along with its advantages in domestic and foreign institutional coordination. Through its utilization of its diverse product lines and international business system it will continue to facilitate Sino-U.S. trade, acting as a bridge and continuing to provide financial services support for the successful organization of the Import Expo.