About Bank of China
China's most international and diversified bank, with global financial expertise and local experience.
YOUR GLOBAL PARTNER IN A COMPLEX WORLD
Established in 1912, Bank of China is one of the largest banks in the world, with over $3 trillion in assets and a footprint that spans more than 60 countries and regions. Our long-term outlook, institutional weight and global breadth provide our clients with a stable and reliable financial partner, whether in Corporate or Personal Banking or our Trade Services, Commodities, Financial Institutions and Global Markets lines of business.
Explore Corporate Profile
China's most international and diversified bank
Join us in pursuing excellence and global experience with a career at BOC U.S.A.
Bringing people together and making a meaningful difference
STABLE PERFORMANCE, GLOBAL LEADERSHIP
Bank of China has always upheld the principles of Responsibility, Integrity, Professionalism, Innovation, Prudence, and Efficiency throughout its more than one hundred-year history, building up a strong brand that is widely recognized within the industry and across industry sectors. Faced with new historic opportunities, BOC U.S.A. is committed to honoring these principles by continuing to support our global clients and contributing to U.S.-China investments and trade relations, driving cooperation between the world's two largest economies.
2022 Annual Report
Bank of China U.S.A. follows a comprehensive strategy for growth and global service that is outlined and led by Bank of China Group. The Bank's Annual Report outlines the Group's performance goals in order to achieve greater synergy across branches and geographies and continue developing as a world-class bank.
AWARDS
We are proud to be recognized by leading industry awards and organizations for our
continued commitment to serve our clients and our communities.
View More Awards

Trade Finance Global
Best Trade Financier in Asia Pacific(2022)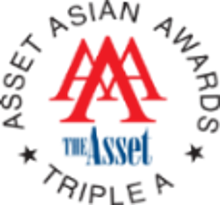 Asset Asian Awards
Best RMB Bank (2023)

Asiamoney
China's Best Bank for ESG (2023 & 2022)

The Asian Banker
Best Retail Payments Initiative in China (2021)

Top 1,000 World Banks
Ranked 4th (2023)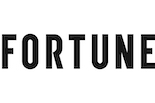 Fortune Global 500
Ranked 42rd (2022)

Forbes Global Top 2000
Ranked 12th (2023)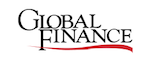 Global Finance
Outstanding Leadership in ESG-Related Loans (2022)