CAREERS
Join us in pursuing excellence and global experience with a career at BOC U.S.A.
View open positions
GROW WITH US!
As our businesses continue to grow and our operations expand, we are actively searching for bright and ambitious professionals to join our family. Here at the Bank of China, our employees are the core of our identity, and we are proud of fostering a diverse workplace.

As a global bank with local expertise, we provide and offer business opportunities to a wide set of clients, ranging from global enterprises to small neighborhood businesses. We are fully devoted to maintaining a brand built around excellent client service.
WHY BANK OF CHINA U.S.A?
Bank of China (BOC) is the largest Chinese bank in the U.S. and was the first Chinese bank to establish operations in America. It has since demonstrated a track record and commitment to the U.S. market that spans nearly four decades.
With a presence in over 60 countries and regions and more than 550 overseas branches and offices, BOC specializes in offering tailored solutions for corporate banking, financial institutions, trade services and commodities finance. Our bespoke offerings make us the global leader in RMB settlement, clearing and trading, and make BOC U.S.A. the go-to bank for insights on and access to the world's second largest economy. In fact, our New York branch was the first major Chinese bank to offer RMB products for Americans.
We're also committed to helping U.S. communities. Over the past several years, we have contributed more than $2 billion to neighborhoods across America by participating in community reinvestment efforts to reverse urban blight and support local charities. We are committed to empowering our local community and strengthening the friendship between China and the United States.
Bank Sponsored Group Benefits1
Medical Health Insurance2, Dental Insurance, Vision Plan, Term Life Insurance/AD&D, and Short- and Long-Term Voluntary Disability Insurance
Commuter Benefits
Commuter benefits can be both employee funded and provided through employer pre-tax contribution.
Flexible Spending Account
Health Care account and Dependent Care account are offered to help employees save money on eligible expenses
401(k) Retirement Plan
The bank sponsors a 401(k) Retirement Plan with various investment options and employer matching
We believe that, by working together, Bank of China will continue its commitment to being a global leader in the banking industry and make a positive financial and social impact throughout society and for future generations.

Mr. Chen Xu

President and Chief Executive Officer, Bank of China U.S.A.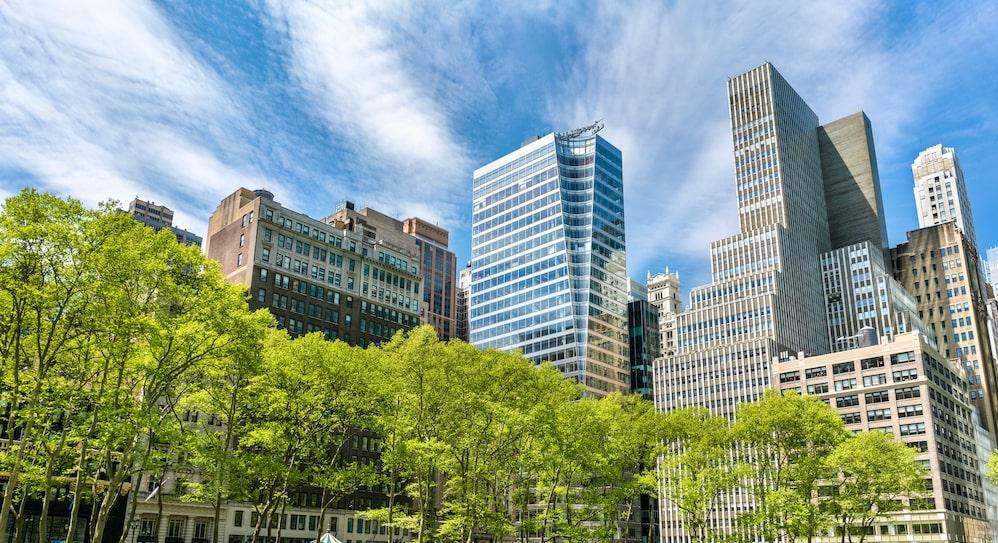 OUR MISSION
As the largest and oldest Chinese bank in the U.S., BOC services local businesses and global corporates. Our mission is to strengthen the bridge between the U.S. and Chinese business communities; we recognize that the best way to achieve this is by cultivating a diverse, talented and supportive workforce, focused on innovation, compliance and customer service. As a catalyst for change on a global platform, we offer a variety of opportunities for your voice to be heard.
Creating economic value locally and globally

Building lasting relationships for businesses and communities

Bringing U.S. and Chinese communities together
FAQ
How do I apply?

Apply directly to any opening you are interested in through LinkedIn, by clicking on the link above. We also regularly post openings on different job searching platforms like Indeed and Handshake. Please follow the instructions and be sure to submit your most updated resume for consideration.
What if I don't see a role I am interested in or qualified for?

Don't worry! Check back regularly as we are constantly updating our LinkedIn page with new openings.
What is the recruiting process?

If your qualifications fit one of our openings, HR will reach out to you directly via phone/email and/or LinkedIn etc.
What are the required application materials?

Resumes are required for all applications, cover letters are optional. Applicants may also need to consent to pre-employment background screening, as mandated by law, including providing proof that you're legally allowed to work in the United States.
How long does the application process take?

Recruitment time frames vary by position, it can take anywhere from 2-4 weeks or more depending on factors like the complexity of the role and our pool of candidates.
1This communication provides information about certain Bank of China benefits. Every effort has been made to ensure the accuracy of this communication. However, if there are discrepancies between this communication and the official plan documents, the plan documents will always govern. Bank of China retains the discretion to interpret the terms or language used in any of its communications according to the provisions contained in the plan documents. Bank of China also reserves the right to amend or terminate any benefit plan in its sole discretion at any time for any reason.
2Aetna Machine-Readable File: The Transparency in Coverage Final Rules require certain group health plans to disclose on a public website information regarding in-network provider rates and historical out-of-network allowed amounts and billed charges for covered items and services in two separate machine-readable files (MRFs).The MRFs for the medical plan under the Bank of China Benefit Plan are linked below:
https://Health1.Aetna.com/app/public/#/one/insurerCode=AETNACVS_I&brandCode=ALICSI/machine-readable-transparency-in-coverage?searchTerm=11018960&lock=true