The Bank of China Supports the Philadelphia Orchestra's 50th Anniversary Tour Commemorating the First Visit to China
News
On November 10, 2023, the "Friendship Spanning Half a Century" concert commemorating the 50th anniversary of the Philadelphia Orchestra's visit to China, was held in Beijing. Chinese President Xi Jinping replied to Matías Tarnopolsky, the president and CEO of the Philadelphia Orchestra, commending the Philadelphia Orchestra as a "cultural ambassador" actively fostering relations between China and the United States, and playing a positive role in promoting the development of Sino-U.S. relations. U.S. President Joe Biden also sent a congratulatory letter to the Philadelphia Orchestra for their performance in China.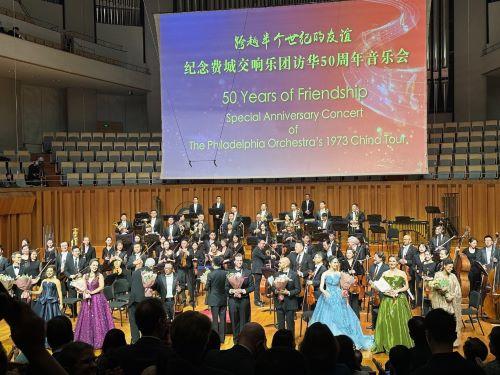 To commemorate the 50th anniversary of the visit to China, the Philadelphia Orchestra will conduct a series of performances and cultural exchanges in Beijing, Tianjin, Suzhou, and Shanghai, with the Bank of China providing premier support for the tour. This marks the second time the Bank of China has supported the Philadelphia Orchestra's tour in China.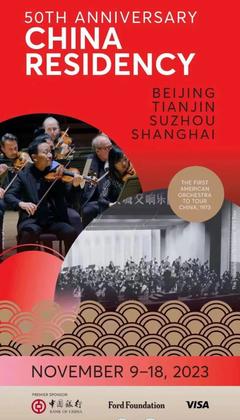 The Philadelphia Orchestra, established in 1900 and recognized as one of the top five orchestras in the United States, made history in 1973 as the first Western symphony orchestra to perform in China after the founding of the People's Republic of China. This inaugural performance marked the beginning of a 'groundbreaking journey' in Sino-US cultural exchange. Over the past half-century, the orchestra has made multiple visits to China as a "cultural ambassador" bridging the gap between China and the U.S., actively contributing to the development of Sino-U.S. relations.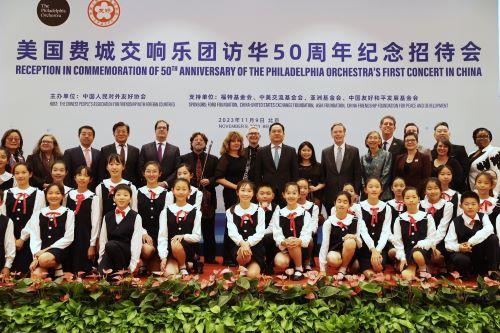 As the longest-operating and most globalized bank in China, the Bank of China has consistently focused on leveraging its unique strengths, diligently fulfilling its responsibilities, and using its financial influence to support cultural exchanges and foster mutual understanding between China and other countries.