Bank of China U.S.A. mourns the loss of a dear colleague and friend
News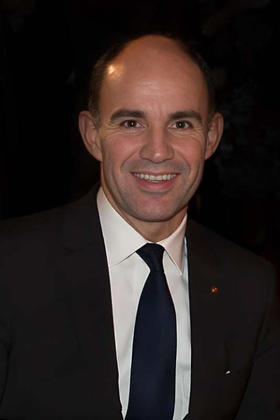 It is with great sadness we share the news of the passing of a member of the Bank of China U.S.A. family, Rafael Roldos Leindekar. Rafael joined the bank in 2016 and served as our Chief Auditing Officer, Chief Compliance Officer, and most recently as Chief Risk Officer. Anyone who had the good fortune of working with Rafael over the past seven years knows the tremendous loss this is for his family and friends as well as for our bank and our customers.  
Throughout the years, Rafael proved that he was a consummate professional and a kind, caring colleague dedicated to Bank's mission. Rafael worked tirelessly to modernize the bank's compliance systems from the ground up. As one of the leaders in establishing our environmental, social, and governance (ESG) working group, he played an instrumental role in ensuring we are at the forefront of green finance and sustainable growth. His contributions to the bank's corporate social responsibility and community reinvestment act programs improved the lives of so many in the United States. But it is for the man he was, the caring colleague and friend, that we honor him and for which we will miss him the most.
Rafael was unequivocally dedicated to ensuring that the bank operated successfully, helping us navigate compliance, legal, and other risk-related challenges in one of the most highly regulated and complex industries. Most importantly though, he imbued a huge tenacity toward detail and cared deeply for the people he worked with and the teams he managed.  
On behalf of Bank of China USA, I want to express my heartfelt condolences to his family, as well as everyone lucky enough to call Rafael a coworker and friend. May his memory be a blessing and a reminder to cherish every moment and milestone life has to offer. His smile, laughter, playful style and sense of irony, will remain in the hearts and minds of his coworkers and friends. May he rest in peace knowing that his legacy at the bank will endure the test of time and that we will honor his contributions by remaining committed to the core values and work ethic he instilled in all of us.
________________________
Wei Hu
CEO & President
Bank of China U.S.A.