Bank of China U.S.A. Sponsors The Juilliard School
News
Bank of China U.S.A.
Bank of China U.S.A. is proud to announce that it will be a new sponsor of The Juilliard School in New York, the premier educator of the next generation of performing artists, in its 2021-22 academic year. Launched in honor of the bank's 40th anniversary of operations in the United States and the opening of its New York City office in 1981, the sponsorship celebrates the institutions' shared commitment to building cross-cultural understanding between the U.S. and China, as exemplified by the recent opening of The Tianjin Juilliard School.
The bank will make a grant in support of Juilliard's Community Engagement programs in New York City public schools. These impactful initiatives bring free performances and arts education programs to hundreds of elementary school students annually and are essential to Juilliard's commitment to cultivating global citizen artistry within the school's talented student body. The Bank of China U.S.A. sponsorship funds will help Juilliard to serve low to moderate income communities across the five boroughs, in line with BOC U.S.A.'s ongoing corporate giving program and community reinvestment efforts.
Mr. Xu, CEO of BOC U.S.A. commented, "We are delighted to sponsor The Juilliard School, the world leader in performing arts education. As a global bank with a local heart, we are committed to fostering positive cross-cultural ties and supporting the local communities in which we live and work, through our many CSR initiatives."
In celebration of this new sponsorship, Juilliard and the bank are working on an original virtual performance that demonstrates their shared commitment to cross-cultural understanding. The project will bring together six students, three from each of Juilliard's two campuses from across the ocean, in the performance of an original arrangement of traditional Chinese folk songs, created in collaboration with leadership from both schools. The virtual performance, entitled Little Folk-Song Serenade and with musical arrangements by Tianjin Juilliard faculty member Niccolo Athens, will premiere on November 18, 2021, as part of BOC U.S.A.'s anniversary celebration.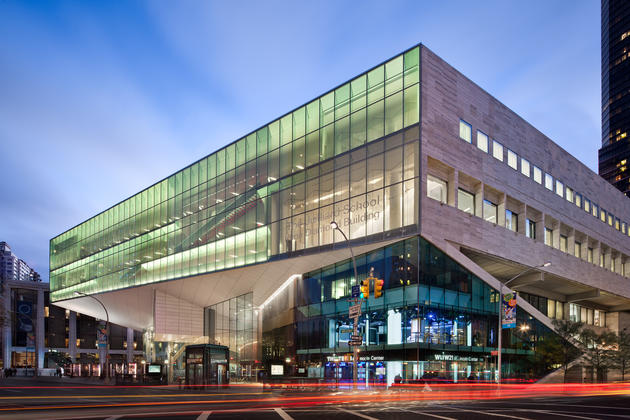 Photo by Chris Cooper
For more information regarding Bank of China U.S.A, The Juilliard School, The Tianjin Juilliard School, please visit the following: