Bank of China U.S.A. supported the National Breast Cancer Foundation (NBCF) and organized the 'HOPE Kit Packing Party'
News
Bank of China U.S.A. is proud to recognize October as National Breast Cancer Awareness Month. The Bank considers it both a privilege and a responsibility to educating our staff about breast cancer. Therefore, we are proud to have once again partnered with the National Breast Cancer Foundation (NBCF) on this important topic.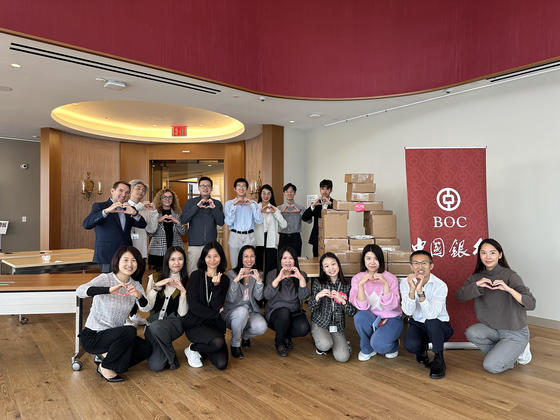 Through this partnership, we hosted a "Breast Cancer Awareness in the Workplace" session. Stephanie Johnson, NBCF's Programs Outreach Coordinator, delivered a comprehensive and educational information session on breast health and healthy living. From understanding the importance of early detection, to knowing how to prepare for a mammogram, NBCF's online resources and guides aim to empower women and men with useful information. The session focused on educating and empowering our employees and their loved ones to take charge of their breast health. It covered a range of critical topics, including creating personalized breast health plans, offering support to loved ones, and highlighting the importance of regular screening, overall breast health, and general well-being.
However, our dedication to breast cancer awareness went further than education. We are equally passionate about making a tangible difference in the lives of those currently fighting breast cancer. That's why we organized a 'HOPE Kit Packing Party' on the same day. HOPE Kits are a part of NBCF's extensive support programs for breast cancer patients. These kits serve as tangible expressions of hope, containing care packages that provide comfort and encouragement to diagnosed patients. Currently, there are over 1,000 women on the HOPE Kit waitlist. These women are in the midst of breast cancer treatment as they patiently await the arrival of their hope-filled package. Given the high demand for these kits, we were honored to pack 40 of them at our office.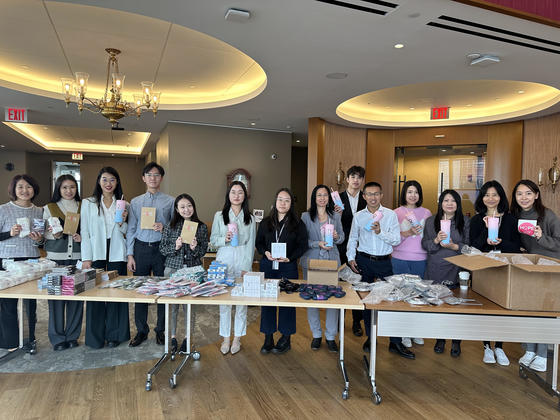 In a touching gesture of support, our employees took the time to hand-write words of encouragement and support on co-branded cards. Each card found its place inside a kit, adding a personal touch to those bravely navigating this challenge.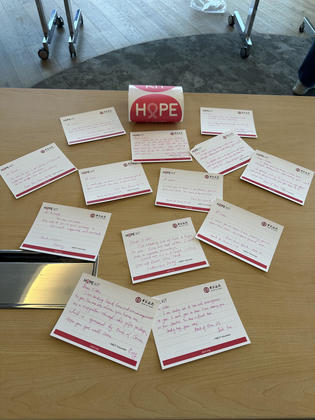 We, at the Bank of China U.S.A., take our mission to be good citizens that give back to our communities very seriously.  We're honored to help promote the importance of breast cancer awareness, research, and care. We are proud to stand with NBCF in its mission of providing help and inspiring hope to those affected by breast cancer through early detection, education and support services. The impact of this partnership goes far beyond these annual events; it reinforces our belief in the power of unity and collaboration. Our ongoing partnership with the National Breast Cancer Foundation is a testament to our commitment to that cause.