About
BOC U.S.A. New York Branch was established in 1981 as the first Chinese bank operating in the U.S. The branch now serves as the head office for BOC U.S.A. operations, shaping the bank's national and global platform from the heart of the financial capital of the world. 
BOC U.S.A. New York Branch specializes in corporate lending, trade services, global markets hedging, U.S. Dollar clearing and personal banking. The branch also offers BOC U.S.A.'s leading RMB settlement, clearing and trading network that acts as a bridge for clients looking to engage with the U.S. and Chinese markets.
The branch is FDIC insured and provides a full range of products and services to corporate customers.
Address
1045 Avenue of Americas (on 6th Ave between 39th and 40th street), New York, NY 10018
Contact
Phone

Fax

1-212-593-1831
Business Hours

Monday

9:00am - 3:30pm

Tuesday

9:00am - 3:30pm

Wednesday

9:00am - 3:30pm

Thursday

9:00am - 3:30pm

Friday

9:00am - 3:30pm

Saturday

Closed

Sunday

Closed
Relevant Information

*All Branches are closed on public holidays

*Our deposit accounts are insured by FDIC up to $250,000 per depositor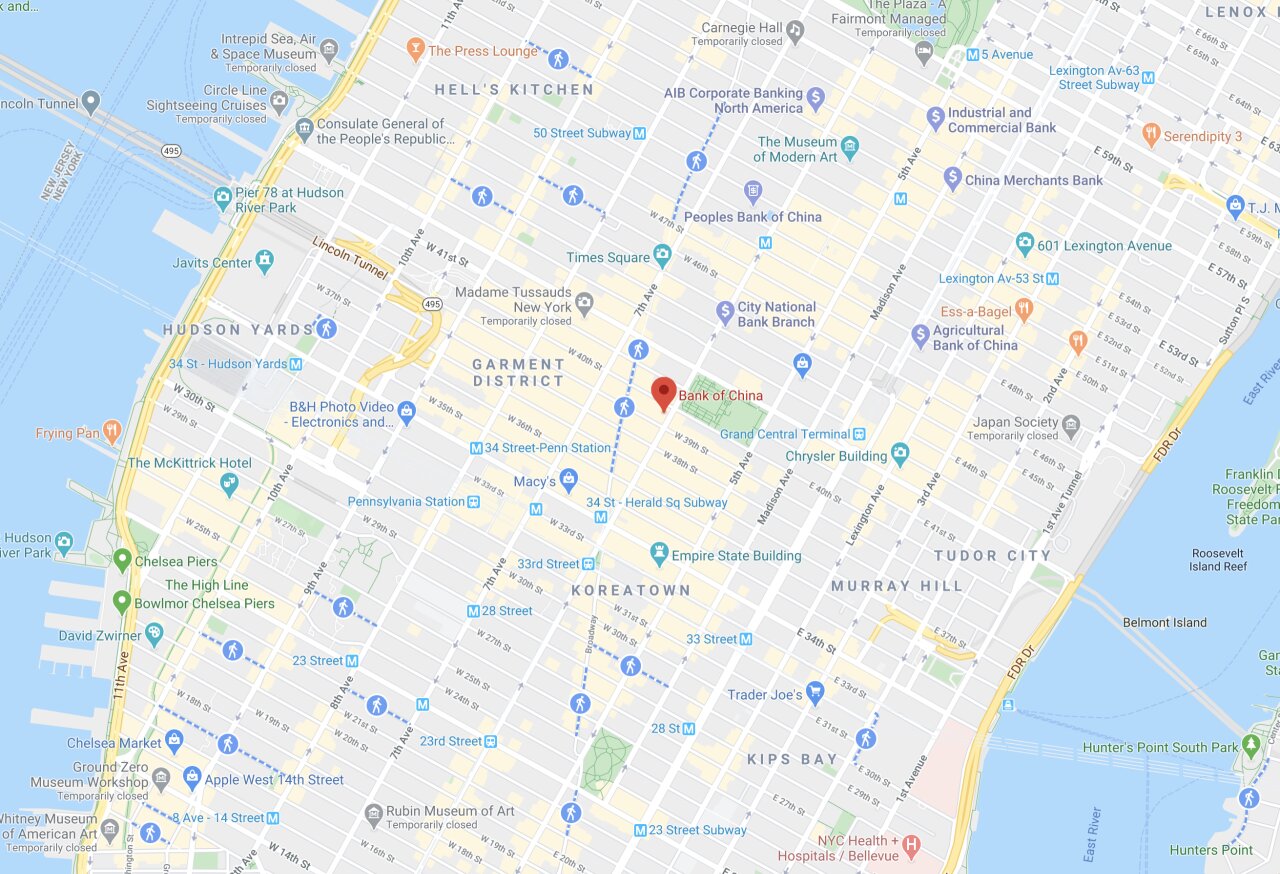 Get Directions